In Sweden we take our coffee breaks seriously. There's even a special word for sitting down, and enjoying a coffee and pastry, that has no translation: Fika.
Below I've listed 7 must try pastries for when you're visiting Sweden. Happy eating!
1. Kanelbulle (Cinnamon bun)
A soft bun with a hint of cardamom and a delicate buttery cinnamon filling.
2. Kardemummabulle (Cardamom bun)
Swedish Cardamom Buns are, at their core, cinnamon buns with the addition of the bright, fresh and fruity spice that is cardamom.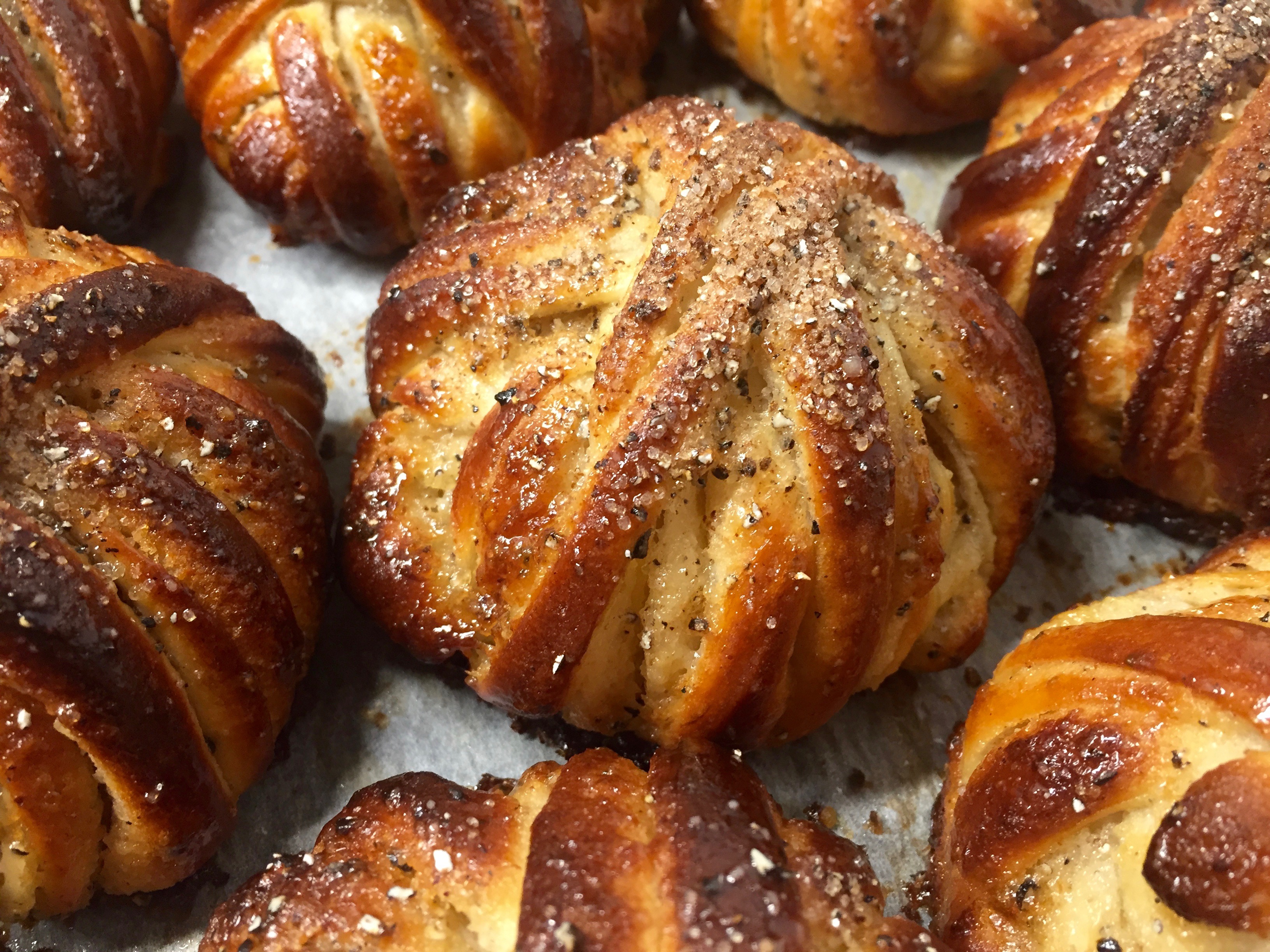 3. Princesstårta (Princess cake)
Princess cake  is a traditional Swedish layer cake or torte consisting of alternating layers of airy sponge cake, jam, pastry cream, and a thick layer of whipped cream. This is topped by a marzipan lid.
4. Semla
A semla consists of a cardamom-spiced wheat bun which has its top cut off, and is then filled with a mix of milk and almond paste, topped with whipped cream. The cut-off top serves as a lid and is dusted with powdered sugar. This can only be found in January – March.
5. Chokladboll (Chocolate ball)
Hands down my favourite pastry EVER. This easy non-cooked dessert is immensely popular. If you only want to try one thing – this is it! The best part is that it can be found in literally every single café or grocery store.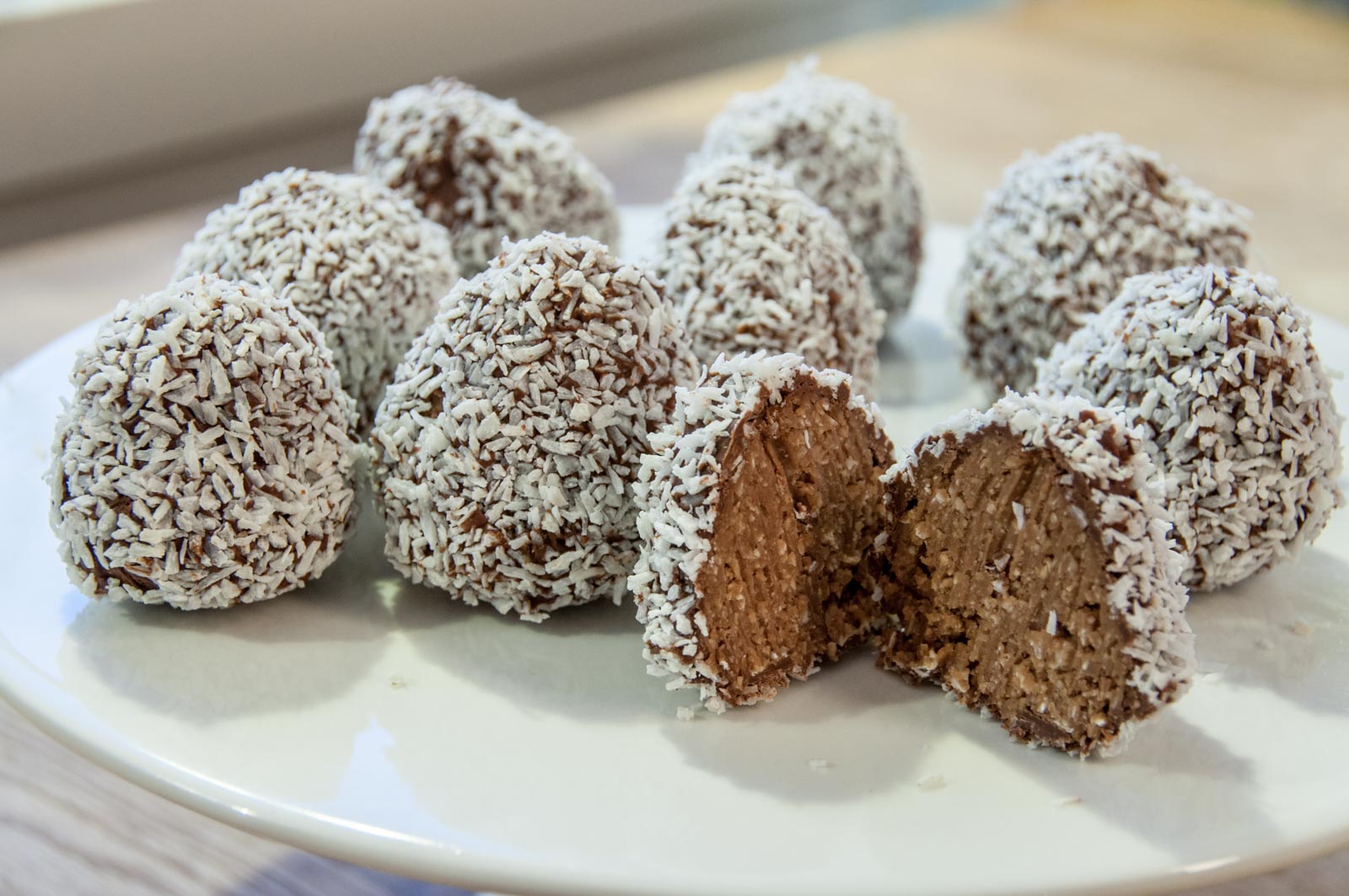 6. Kladdkaka (sticky chocolate cake)
This dense sticky chocolate cake is similar to a brownie and has a soft and gooey center.
7. Punschrulle (Punsch-roll)
Punsch-roll is a small cylindrical pastry covered with green marzipan with the ends dipped in chocolate, with an interior consisting of a mix of crushed biscuits, butter, and cocoa, flavoured with punsch liqueur.